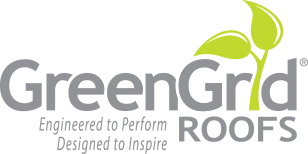 LEADER IN MODULAR GREEN ROOF TECHNOLOGY WITH MORE THAN 6-MILLION SQUARE FEET INSTALLED
The GreenGrid modular vegetative green roof system offers distinct advantages. Buyers choose GreenGrid for its simplicity of design, flexibility, and cost effectiveness. These have been hallmarks of the GreenGrid system since 2001.
Engineered to Perform, Designed to Inspire
GreenGrid offers a large palette of vegetative green roof planting options in a variety of depths, and can be customized to fit curves and odd angles. See all of the vegetative green roof design options available.